Whether you're looking for a fast way to enter a new market or want to diversify your marketing efforts, PPC is worth consideration. Popular with businesses around the globe, this type of online advertisement significantly improves brand exposure, boosts leads, and generates qualified traffic right to your website.
There are PPC solutions for every need and budget. Let us explain the basics of this tried-and-true digital marketing channel to help you choose what works best for your business.
What is PPC?
PPC, aka pay-per-click, involves placing a digital ad on a chosen platform. Every time potential customers click on it, an advertiser pays a small fee to the host of the platform. PPC is an extremely popular method to promote businesses and their offering on the Internet. It allows brands to bolster visibility across the target audience, bump up traffic and leads, and eventually increase sales.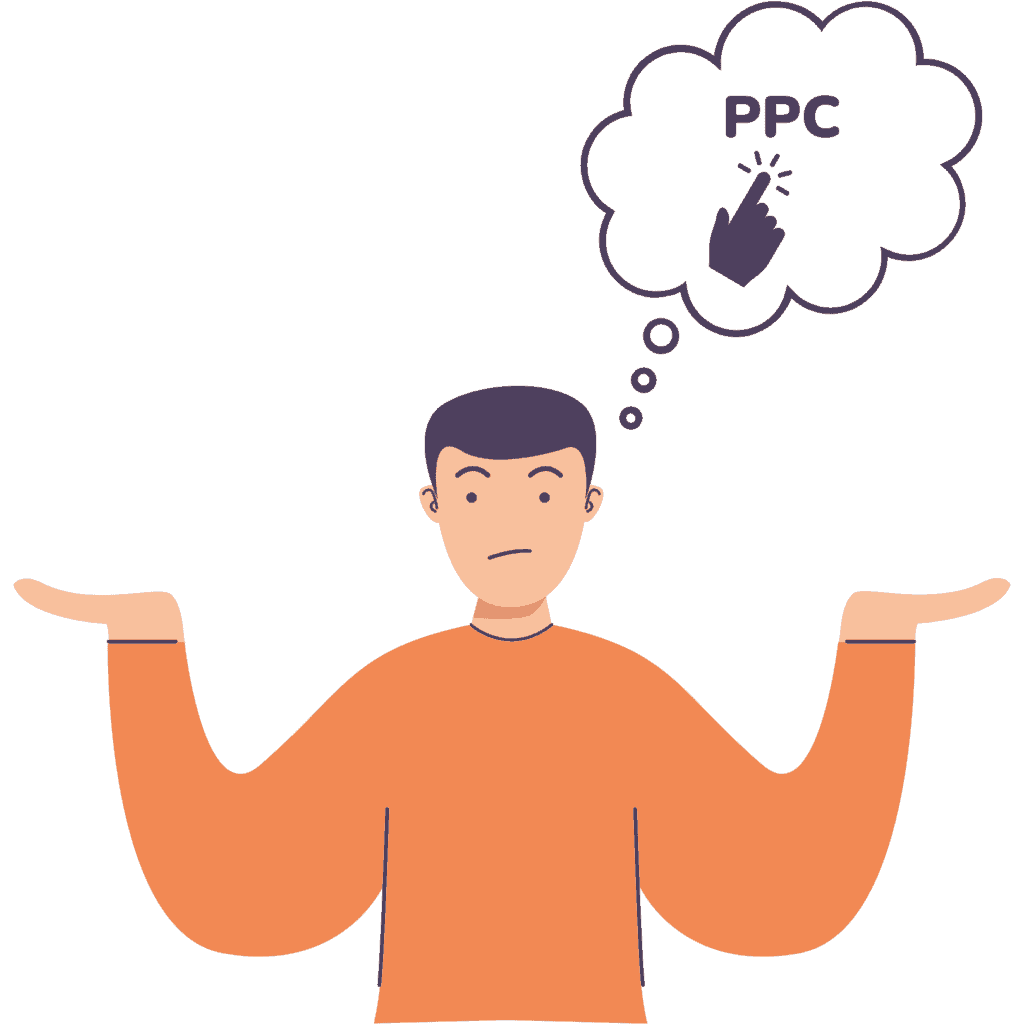 PPC advertisement exists in the form of text, video, images, or their combinations. When it comes to the platforms, the most common options are search engines, social networks, and third-party websites. You've come across PPC ads many times. Almost every time when you search for something on Google, you can see sponsored links on the top of the result page (they are marked as 'Ad'). This is PPC in search engines, otherwise known as paid search and search engine marketing.
How Does PPC Marketing Work?
PPC ads are highly valued for their ability to affect the target audience. In this case, the target audience is those users who expressed their interest in a particular product or service. If someone types in a search engine 'winter tyres London' this probably means that they want to purchase this product. Search engines, alongside organic search results, will display paid advertisements related to the query.
In other words, users see PPC ads only when they search specific keywords. That's why it is critical for advertisers to pick keywords that are as relevant to their business as possible.
Overall, PPC brings together a party interested in buying a product or service, and a party ready to provide it. At the same time, a business does not pay anything if a user saw, but did not click on the advertisement.
The cost of PPC ads is relatively low and can start from a few cents per click. Each marketing campaign will have its own cost depending on the platform, competition in the industry, user geographic location, and other factors.
Whatever the price, it fully justifies itself. After all, PPC makes it possible to draw the attention of those who are likely to make a purchase. The conversion rate of PPC campaigns is much higher than non-targeted advertisements, and on average it is 6.8% vs. 2.8%.
Types of Pay-Per-Click Advertisement
PPC comes in many shapes and sizes. Here are the most common types of PPC:
Paid search marketing. The top and bottom of the SERPs feature a block of 3-4 text ads. These are PPC. Users see sponsored links when they fully match their search queries. Whenever someone sends a search request, Google (or other search engines) analyses the settings of ads and their landing pages to display the most relevant ones.
Display advertisement. Having a different form (text, video, image, etc.), these ads are broadcast on digital platforms, which themes and niches are similar to that of an advertiser. These can be thematic blogs, review sites, news platforms, etc. As a rule, publishers offer high-traffic pages to display these ads. Compared to paid search marketing, their click-through rate is lower. On the other hand, display ads are a great choice to increase brand awareness.
Google shopping ads. They appear in a carousel above Google search results. Basically, these are simplified product profiles that specify the name of a product, its price, image, as well as the website where you can buy it. In addition to Google search results, shopping ads can be shown in Google images and display advertisements.
Social media advertisement. Social networks have millions of active users. You can turn some of them into consumers of your goods or services courtesy of highly targeted social media ads. Thanks to the information in user profiles, advertisers are able to indicate which users they are interested in (age, gender, country, city, education, interests, and more).
Retargeting (otherwise known as remarketing). These PPC campaigns utilize data from previous searches or online actions to renew interest in a brand and its products. For example, if you searched 'dog food', you may later see ads related to dog food on your social media, email app, or websites that are part of Google Display Network. Advertisers can choose which users to target – those who previously purchased from a company, spent more than X seconds on the brand's website, signed up for a newsletter, abandoned a shopping cart, etc. Users, who showed initial interest in a brand but did not make a conversion may eventually turn into customers thanks to remarketing.
Video Advertisement. The renowned video service YouTube is also a popular advertising platform. Most often, the purpose of video advertising is to increase brand reach and awareness, as well as to inform the audience about the launch of a new product. Advertisements, as a rule, appear at the beginning or somewhere in the middle of a YouTube video. Some third-party websites also allow posting promotional video content.
There are many more types of PPC advertisement – Gmail sponsored ads, Amazon ads, affiliate marketing, price comparison website advertisement, in-app advertisement, etc. They offer various methods of reaching and influencing the target audience, as well as various settings for your campaigns. This means you have a chance to select promotional advancements with your specific requirements and budget in mind.
Benefits of PPC Marketing
PPC is one of the most popular types of digital marketing and for a good reason. To be more exact, for many good reasons:
Cost-effective. Unlike many types of online marketing, PPC charges you only when someone clicks an ad. You don't need to spend more on displaying your message. This also means that you can increase initial brand recognition even with a low click-through rate.
Targeting. PPC ads go hand-in-hand with user queries. Publishers display your ads when users show interest in what you have to offer.
Great coverage. Search engines, video hosting platforms, social media, and other publishers attract myriads of users. They are excellent bulletin boards for your goods and services.
Measurable and customizable. You can easily track the performance of your campaigns thanks to various metrics. If there is something you don't like, you are able to tweak your promotional efforts until you reach the expected ROI.
Fast to launch. With some types of digital marketing, it may take months to notice a boost in leads. In contrast, you can launch PPC and see the first results in mere hours.
Is PPC Right for You?
Marketing PPC helps more people find a way to your website. These are not just random people, but those who need your product and are willing to purchase it. With more eyes on your offering, your sales are sure to go through the roof.
Is getting more valuable traffic and leads sound to your liking? Then what are you waiting for? Make the most of digital marketing tactics and improve your online presence today with NXTWEB.